AC Maintenance In Hays,

Ellis, Plainville, KS, And

Surrounding Areas
Why air conditioning maintenance is important
Think about how confident you would feel if you drove your car knowing you had not changed the oil and filter or maintained your tire pressure in over a year. What if you ignored the service engine light that blared at you every time you started your vehicle? Maintaining your AC routinely is a lot like keeping your car in good running order. If you wouldn't wait a whole year to service your vehicle, you shouldn't wait until a problem arises to have routine checks on your air conditioner. Your air conditioning system is the hardest working appliance in your home. Scheduling quarterly routine maintenance on your AC can help save you money in the long run, as well as help enhance your indoor comfort. Contact us today for AC maintenance in Hays, Ellis, Plainville, KS, and surrounding areas.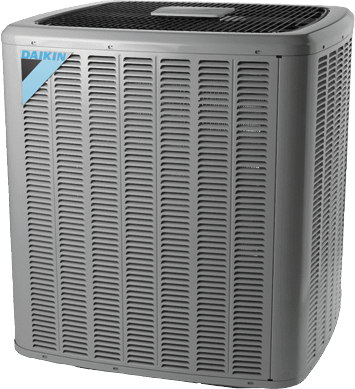 Weather conditions in Hays, Ellis, Plainville Kansas, and other surrounding areas can be harsh, so you'll want to schedule regular AC maintenance to ensure your AC system runs smoothly for years to come. Whether you are experiencing a super-hot summer in Kansas or notice the humid days have changed your indoor comfort level, call the Reliable professionals.
With regular maintenance check-ups, our technicians will check to make sure your AC system's worn-out parts do not need to be replaced. Ensuring your system is clean will help to prevent airflow-related problems. Reliable technicians are trained to inspect your system correctly.
Contact the HVAC experts at Reliable in Hays, Ellis, Plainville, KS, or other surrounding areas to have our service technicians design a service plan that works for you and your home.
Change your air filters regularly. A dirty air filter may restrict airflow and cause your AC to work harder than necessary. If you are using standard filters, it is recommended to change these out monthly. If you have larger media style filters, change them quarterly.
Keep the area around your AC unobstructed and clear of debris. Doing this will help ensure the air flows freely around the unit, keeping your AC unit running properly.
If you have shrubs or trees near your AC, keep them trimmed.
Avoid planting greenery too close to the unit to help prevent dirt and debris from clogging the air vents.
Keep your louvers clean. Reliable may check the louvers to wash off excess dirt using proper cleaners.
Servicing your AC by an HVAC professional routinely will help ensure that all the parts are working properly and that there are no potential problems.
To learn more on maintaining your indoor comfort system in Hays, Ellis, Plainville, KS, and the surrounding areas, or if you need to schedule a service appointment, contact the experts at Reliable today. We are ready to help you keep your AC running in top condition.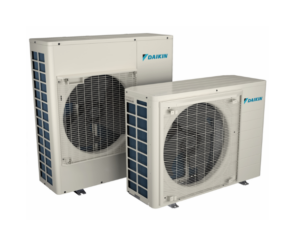 Here's What We'll Do During Your Maintenance Appointment
As soon as your professional from Reliable steps into your home, you can rest assured your indoor home comfort will feel perfect. Our trained technicians will examine your entire system, including:
Checking the air filters and replacing them if necessary.
Inspecting the evaporator coil and the condenser coil and cleaning them if necessary.
Examining the outdoor unit and making sure it is clean and free of debris.
Measuring the refrigerant levels and adding additional quantities if necessary.
Looking at the electrical components and wiring and making sure all are in functioning properly.
Inspecting your ceiling for leaks or other clues that there may be problems.
Benefits of Routine AC Maintenance
The professionals at Reliable in Hays, Ellis, Plainville, KS and the surrounding areas believe regular AC maintenance can benefit you in any number of ways, including:
Keeping your system operating with improved efficiency. Maintaining your AC can help lower your energy bills and keep your home comfortable throughout the year.
Increase the lifespan of your AC system: Routine maintenance will help extend your unit's life, helping to avoid premature replacement costs. Most systems should be replaced every 10-12 years but can last even longer with proper care.
Sidestep costly repairs: By keeping your AC well-maintained, you may be able to avoid the need for unplanned costly repairs.
Learn more about the benefits of regular air conditioning maintenance in Hays, Ellis, Plainville, KS, and the surrounding areas. If you would like to schedule a service appointment, contact the experts at Reliable. We would love to talk with you, answer any questions, and provide you with additional maintenance advice you can do yourself in between professional appointments. Call us today for AC Maintenance in Hays, Ellis, Plainville, KS, and the surrounding areas!
Contact Us Today For
AC Maintenance In Hays,

Ellis, Plainville, KS, And Surrounding Areas