AC Repair In Hays,

Ellis, Plainville, KS, And

Surrounding Areas
There are a few key things to remember regarding your AC unit. By keeping an eye out for these things, you can save yourself the headache of an unexpected breakdown.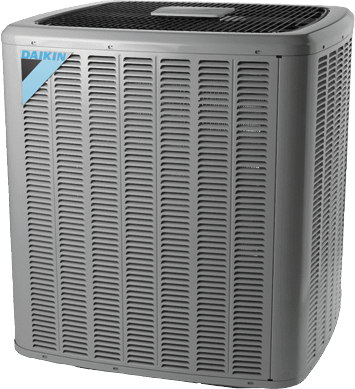 Has your air conditioner quit working in the middle of summer? Contact your Kansas air conditioning repair technicians for immediate service. Reliable will come to visit you with the right solution. We service all makes and models of air conditioners. Whether your AC needs a basic tuneup or a full system replacement, call us. Don't spend time shopping for AC repair services. Call Reliable to restore your indoor comfort.
AC Repair Services in Hays, Ellis, Plainville, Kansas, and other surrounding areas. We service most brands and types of air conditioning systems. This includes central AC and heating, and ductless systems.
Our heating and air conditioning repair technicians can troubleshoot any HVAC problem. Our certified repair team will make you feel comfortable in your home again.
How do I know if I need to schedule AC Repair?
The Air Conditioner will not Turn On: If the air conditioner doesn't turn on, ensure the AC receives power. Have your circuit breakers tripped?
Poor Airflow: Is your air filter clean? Often we just need to change the air filters to keep the AC working. Dirty filters can stop our AC from performing as it should. Reliable will inspect your system and fix whatever's wrong. You may need duct cleaning services to increase airflow.
Lukewarm Air: Set the thermostat to "auto," not "on." Suppose the air coming from supply registers feels lukewarm. In that case, the compressor may have failed, or your AC may be leaking refrigerant. Our trained technicians will run leak tests and check your refrigerant levels and inspect your equipment for cracks.
Strange Noises, Vibrations, or Unusual Odor: Don't ignore squealing or grating sounds. Pay attention to pungent or musty odors. Does your system seem to vibrate when it kicks on or while operating? These may be signs that something may be wrong with your air conditioner.
Water Pools around your System or You see a Leak from the Ceiling: Lines can back up and quickly turn into more significant problems. If you see water where it shouldn't be, call Reliable to help you!
Trust the professionals at Reliable
Superior customer service is our top priority. You can rely on us to diagnose the problem thoroughly and quickly and explain your system options. Whether the news is to repair or replace your unit, you will have solid information to help you make an informed decision.
We are ready when you call and ready to service your units. Our team members will arrive at your home with a fully stocked service vehicle to avoid unnecessary trips that may waste valuable time. We service Hays, Ellis, Plainville, Kansas, and other surrounding areas so that we are ready to help get your system running no matter where you live.
Schedule an appointment today with Reliable!
Contact Us Today For
AC Repair In Hays,

Ellis, Plainville, KS, And Surrounding Areas