AC Replacement Financing In Hays,

Ellis, Plainville, KS, And

Surrounding Areas
Has your old AC lived its best life? If your air conditioning is no longer working and it's time to replace it with a new one, choose Reliable in Hays, Ellis, Plainville, Kansas, and other surrounding areas to install a new one! It is now easy to get the best possible AC for your home and pay it off over time. We offer stress-free financing solutions to help you when it comes to purchasing a new AC. Contact us today!
Our financing options give you more purchasing power. Work with Reliable to get the newest innovative and energy-efficient models while making this purchase easy on your wallet.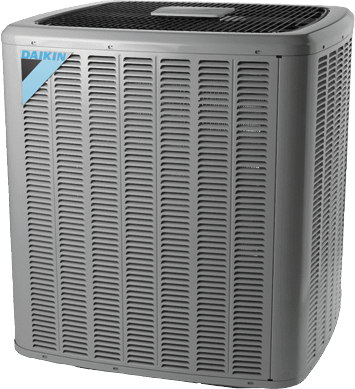 Cash flow can take a hit when buying an air conditioning unit, especially if it wasn't in the budget. Financing options help bridge the gap between equipment costs and available funds so that you don't have to come up with all the money immediately. Getting your family back to indoor comfort quickly is the goal.
HVAC system loans provide you added flexibility with your finances. They allow your budget to be allocated towards other projects while taking care of the installment payments. Financing loans help you tackle costs more effectively since payment is spread out over time.
If you are interested in financing your new AC, you will likely have a wide range of options to choose from, so you can find the right solution. Reliable works with OPTIMUS to offer customers financing options. Here are some other options to explore that may help you afford a new AC:
Personal loans usually require one or two days for approval, allowing you to quickly get the money you need. Talk with your bank regarding terms available.
Reliable in Hays, Ellis, Plainville, Kansas and other surrounding areas offers the option to finance using your credit card.
Beware that credit cards may come with significantly higher interest rates than loans or equity, costing you more in the long run. However, credit cards can be an excellent option if you have just signed up and the card comes with an introductory 0% APR. Ensure that you have settled the balance before the intro APR ends to avoid paying huge interest.
You can acquire a home equity loan from your bank. It's like a second mortgage where the collateral for your loan is the equity you've built up in your home. Seek out these loans from online lenders specializing in home equity loans, such as mortgage companies, local banks, and credit unions.
Understand there may be the risk of losing your home if you default on payment. Credit decisions are also much slower than with other methods of HVAC financing. These loans do tend to have a lower interest rate, though.
Financing covers AC repairs and replacement costs.
Optimus requires home ownership.
Even if your credit isn't perfect, you can still qualify for this loan. We encourage you to apply.
The application is simple and stress-free.
One application matches you to the perfect financing option in less than 2 minutes and OPTIMUS delivers a 90% approval rate.
You can pre-qualify without impacting your credit as OPTIMUS uses soft-pull technology to find the right financing for you.
Affordable payment options are available.
You will not be penalized for making a prepayment.
The only hard credit pull comes after you accept a specific financing offer.
Receive instant approval.
Call Reliable in Hays, Ellis, Plainville, Kansas, and other surrounding areas to get a new energy-efficient AC while keeping money in your pocket!
Contact Us Today For
AC Replacement Financing In Hays,

Ellis, Plainville, KS, And Surrounding Areas