AC Replacement In Hays,

Ellis, Plainville, KS, And

Surrounding Areas
When to Replace Your Air Conditioner
There comes a time in every home when the hardest working appliance must be replaced. This appliance is your air conditioning system. For most homeowners having a reliable AC system is not a luxury but a necessity. With time, typical wear and tear can affect your system greatly even if it has been well-maintained. When the number of repairs and the cost of replacement parts begins to outweigh investing in a new, energy-efficient unit, it may be time to consider action.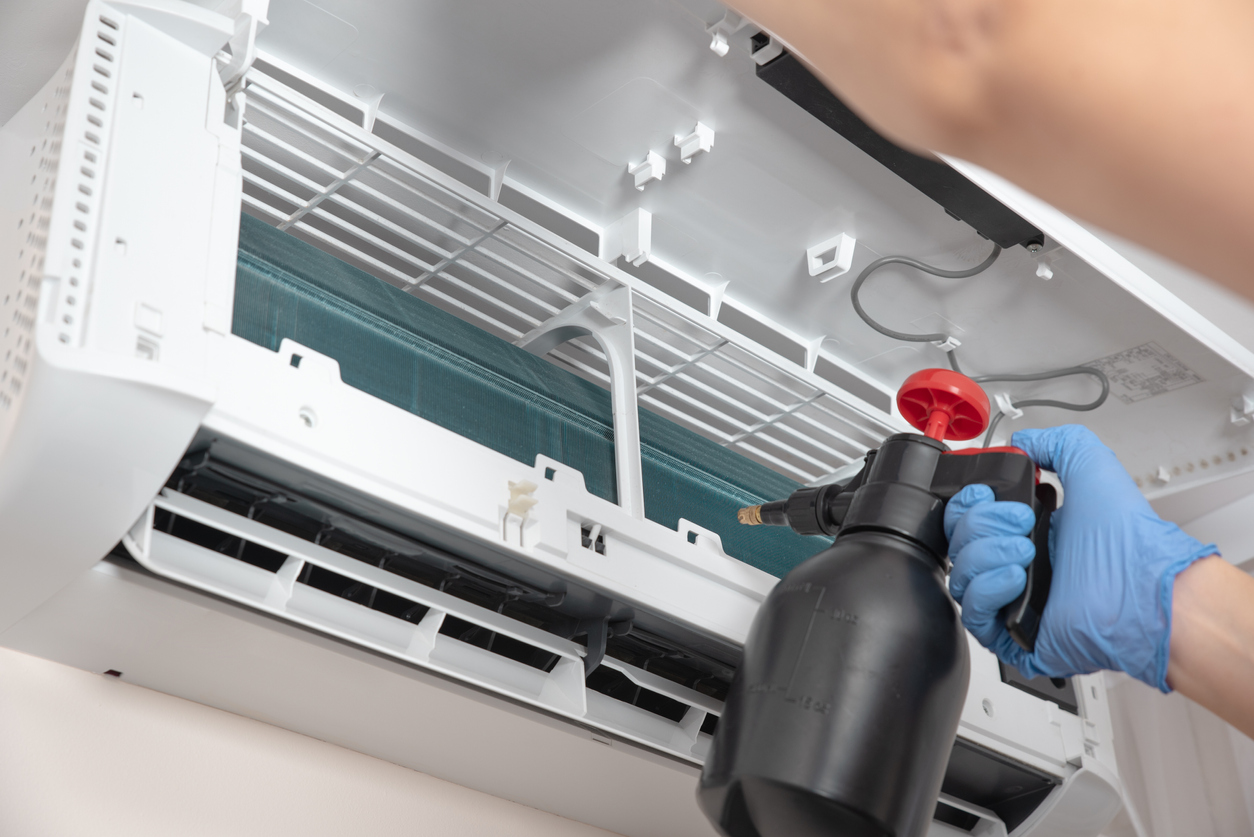 If you live in Hays, Ellis, Plainville, Kansas, and other surrounding areas, the Reliable professionals will explain important information to factor into the decision to repair or replace your A/C unit. You will gain confidence in knowing it is the right decision as you learn about your options. Contact us today for AC Replacement In Hays, Ellis, Plainville, KS, and surrounding areas.
6 Signs that tell you that it is time for replacement
Are you calling for repairs more frequently?
If your AC unit needs repair regularly, you should consider replacing it. The replacement will cost more than the repair, but it will be a more cost-efficient option in the long run. If you don't replace your AC, your money will likely go to endless repairs and higher energy bills.
Is the unit over ten years old?
Suppose your air conditioning unit is more than ten years old. In this case, you may save 20-40% of your cooling energy costs by replacing it with a newer, more efficient model. Efficiency technology has improved, and new government regulations regarding energy savings should not be ignored.
Consider energy efficiency for performance and utility bill savings.
Fluctuating energy bills during different seasons are normal. However, suppose you notice your bills climbing at a significant rate. In this case, your system may be telling you that it's time for a replacement. Count on the professionals at Reliable to properly diagnose your system to see if it is time for a replacement.
Are you noticing bad odors in your home?
A musty odor is a sign of mold potentially growing inside your unit. A dirty HVAC system can lead to illness. Poor air quality or humidity levels that are not ideal should not be something you live with. If the water is not being pulled out of the air at the correct levels, humidity can create an unpleasant odor and make you feel warmer than typical.
Are you planning to stay in your home, or are you planning to sell it?
If you plan to stay in your home, chances are you want to be comfortable and spend your money wisely. If you plan on selling it, a faulty system will not pass inspection or may deter homebuyers from considering your home. New roofs, plumbing, and HVAC systems are the top 3 things homebuyers ask for. Making a sound investment in a solid, dependable, energy-efficient system is a win-win.
Maybe you want an upgrade.
If your AC was not adequately sized for your home when installed initially, or not matched with the correct outdoor unit, you should consider starting over. There are numerous parts to a new system, with the AC being just one.
Every part of your system has mechanical and electrical components that a trained HVAC technician understands how to install and maintain. If you determine that your AC is showing signs of needing replacement, don't hesitate.
Have Reliable in Hays, Ellis, Plainville, Kansas, and other surrounding areas explain the details associated with your specific system. They are the most qualified to provide repair or replacement guidance. Their advice will most likely result in a more efficient, reliable system for ideal indoor comfort.
Contact Us Today For
AC Replacement In Hays,

Ellis, Plainville, KS, And Surrounding Areas