AC Service In Hays,

Ellis, Plainville, KS, And

Surrounding Areas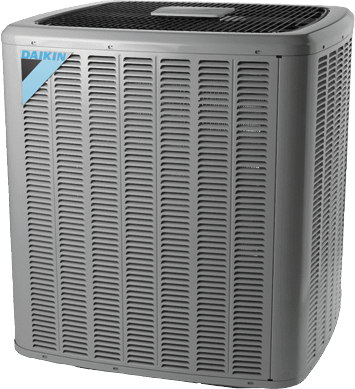 If you need air conditioning service in the Hays, Ellis, Plainville, KS, or other surrounding areas, look no further than the Reliable experts. We're here to help keep you cool all summer long. We are a full-service heating, air conditioning, and ventilation (HVAC) company. We can handle all your air conditioning or heating needs. From installation to repair and everything in between, we're your one-stop shop for indoor air comfort service.
Call us for prompt, professional service! From the moment our technicians enter your home, you can rest assured our knowledgeable technicians will answer any questions you may have. We're proud to offer reliable workmanship and top-notch customer service. Let us show you why we're the best in the business.
Know the signs of when it's time to call for service
Are you noticing more moisture, like leaks or evidence of unusual water where it shouldn't be? You likely have a leak. Leaving leaks unchecked can lead to high repair costs and possibly bad air to breathe. Often, a leak means a crack, overflow pan, or failed parts. Ceilings and flooring can become damaged. Don't wait to call for a repair.
If your system blows hot air, you may have a broken compressor or low refrigerant. Your compressor is the heart of your system, and if it isn't working, your system can't cool your home.
Is your AC making unusual sounds? You should never hear grinding, squealing, grating, or other loud sounds. If you do, turn off your system and call for service right away.
High humidity levels are a good indicator that something is off. Part of an air conditioner's job is to pull humidity from the air in your home. If you notice water pooling around windows or a sticky feeling in the air inside your home, call Reliable.
If your thermostat doesn't seem to be working, it may need new batteries. If that doesn't fix the issue, the electrical wiring could be a problem. Always call a professional to address the situation. Today's communicating thermostats make it easier to diagnose and then repair what's needed.
Bad odors that do not dissipate are unusual. If you detect any foul odors, it's time to call for service. These odors could signify mold or mildew, and both can mean trouble if you don't have your system serviced.
Our team at Reliable is here to help. We proudly serve Hays, Ellis, Plainville, and the surrounding areas with quality HVAC services. When it comes to your comfort, don't settle for anything less than the best! Call us today for all your AC service, repair, and replacement needs.
Contact Us Today For
AC Service In Hays,

Ellis, Plainville, KS, And Surrounding Areas