Commercial Solar Installation In Hays,

Ellis, Plainville, KS, And

Surrounding Areas
Is your business experiencing utility bills as one of your most significant expenses? As your company expands, so does its electricity consumption from appliances such as lights and HVAC systems to production equipment and computers. If your business includes a factory, then looking at commercial solar solutions is wise.
Reliable in Hays, Ellis, Plainville, KS and surrounding areas can help you reduce energy costs, optimize energy production, and secure your energy supply. This is all by designing and installing a commercial solar solution. Contact us today!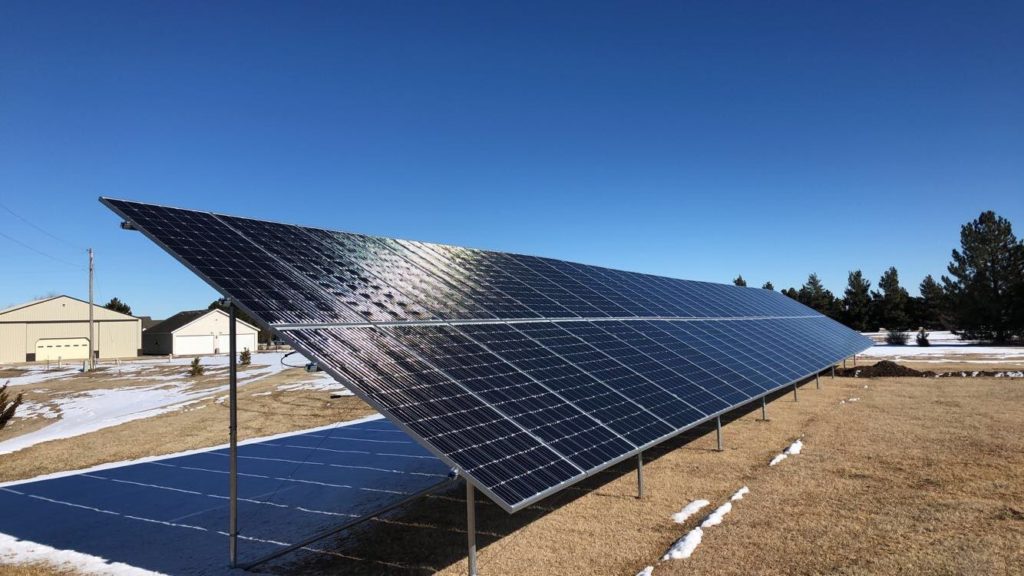 Reliable provides comprehensive solar services: planning, engineering, furnishing the materials and equipment, installing, connecting, and maintaining the panels long-term. Our technicians will evaluate your company's energy needs to determine the best solution for increasing energy efficiency and reducing electricity costs.
Solar systems are often installed in commercial and industrial buildings because they use the day's natural sunlight to produce energy, which cuts down on expensive electricity costs from the grid. A commercial energy contract with your electrical company provider can be set up as a dollar-for-dollar buyback agreement. Initial costs may seem high, but they can be written off as business expenses. Also, remember that tax breaks are often available to help ease the burden of these types of costs.
Commercial utility costs continue to rise almost daily. According to energy experts, energy-efficient energy production is vital for businesses to remain competitive. The benefits of energy efficiency are both long-term and immediate. With energy efficiency, companies can reduce energy consumption and lower energy costs. This results in you saving money. At the same time, many municipalities will buy back extra electricity that your commercial solar doesn't use.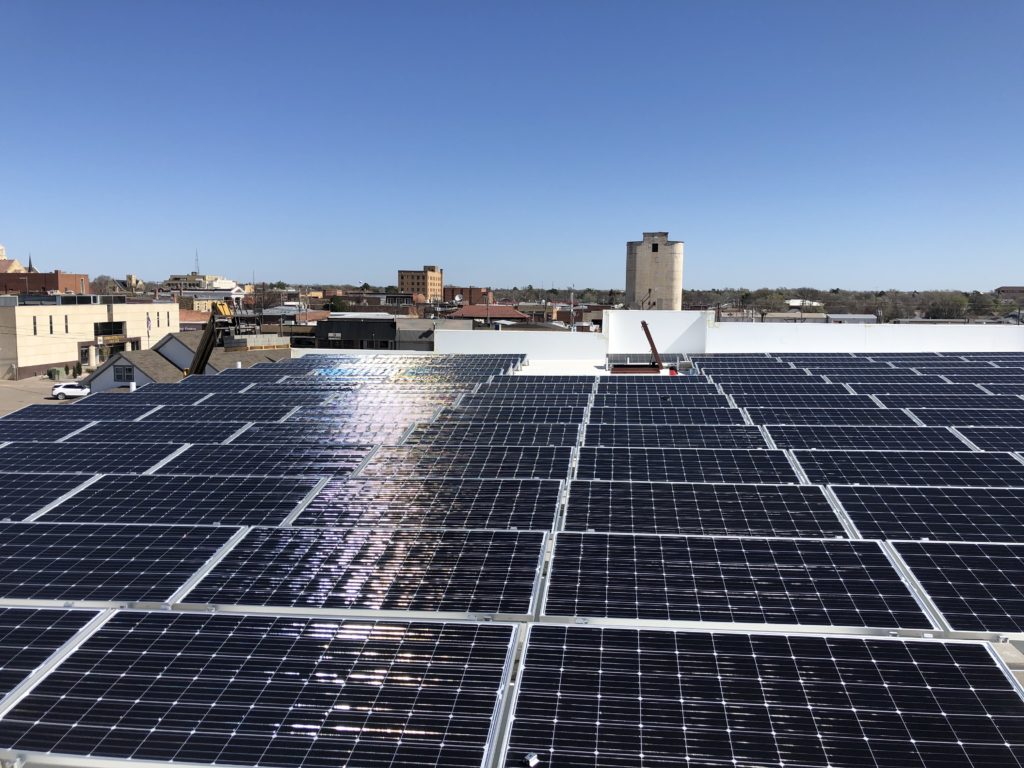 A Great Time for Commercial Solar
Small to medium-sized businesses spend more than $60 billion a year on energy in the U.S. Experts in the energy market agree that increases in average per-kilowatt-hour electricity costs will stick around long-term.
Reliable in Hays, Ellis, Plainville, Kansas, and surrounding areas makes energy efficiency and solar energy accessible to businesses of all sizes. Our technicians are highly trained and experienced in offering ways to help your business become energy-independent.
Considerations for commercial solar systems
Is your rooftop able to hold an array of solar panels?
Does your roof get direct sunlight for the majority of the day?
What time of day are you consuming the most energy?
What are the total costs of your energy consumption?
Are there any environmental benefits you could take advantage of?
Does being eco-friendly play a role in how you maintain customer relationships?
Ask Reliable in Hays, Ellis, Plainville, KS, and surrounding areas to conduct a solar assessment for your business.
Much of the assessment can be done virtually and over the phone. To ascertain the best commercial solar system, we will need to come on-site to look around.
Give us a call!

Reliable

in Hays, Ellis, Plainville, Kansas, and surrounding areas will be glad to discuss these considerations and determine if

commercial solar is right for you.