Energy Storage Systems In Hays,

Ellis, Plainville, KS, And

Surrounding Areas
Reliable provides premier solar installation and energy storage services, adding to the HVAC, Plumbing services that are offered for over 20 years.
An energy storage system is a battery system that helps you store energy for future use. Reliable uses the most efficient battery types available to help regulate energy demand and production, servicing Hays, Ellis, Plainville, KS, and the surrounding areas. Call us today!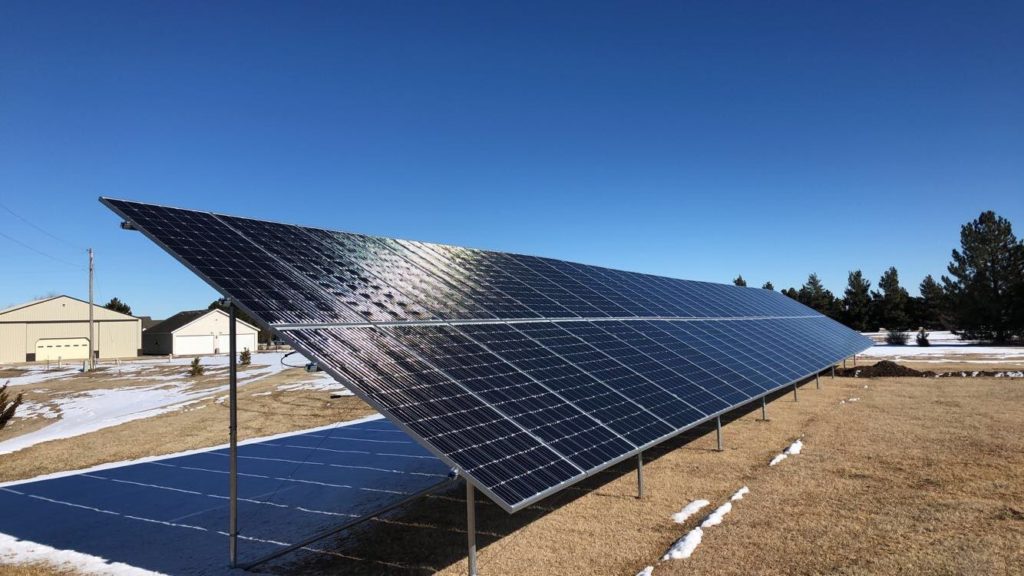 Solar energy harvesting is a growing industry and practice. The Reliable team is dedicated to providing reference-level residential and commercial energy storage systems. We will design and install the best systems for those who want to be ahead of the curve.
We understand that installing solar panel systems for your home or business is a serious investment decision. We educate our clients from start to finish, covering everything from conception to installation so that customers receive a turnkey solution.
Our solar panel installation crews are certified technicians who have received special training on the latest systems and technology. In addition, we only work with high-quality solar panel products and distributors to ensure that our systems will last for decades with minimal maintenance required.
Reliable is one of Kansas's highest-rated energy storage system contractors, with completed projects expanding across Hays, Ellis, Plainville, KS, and the surrounding areas.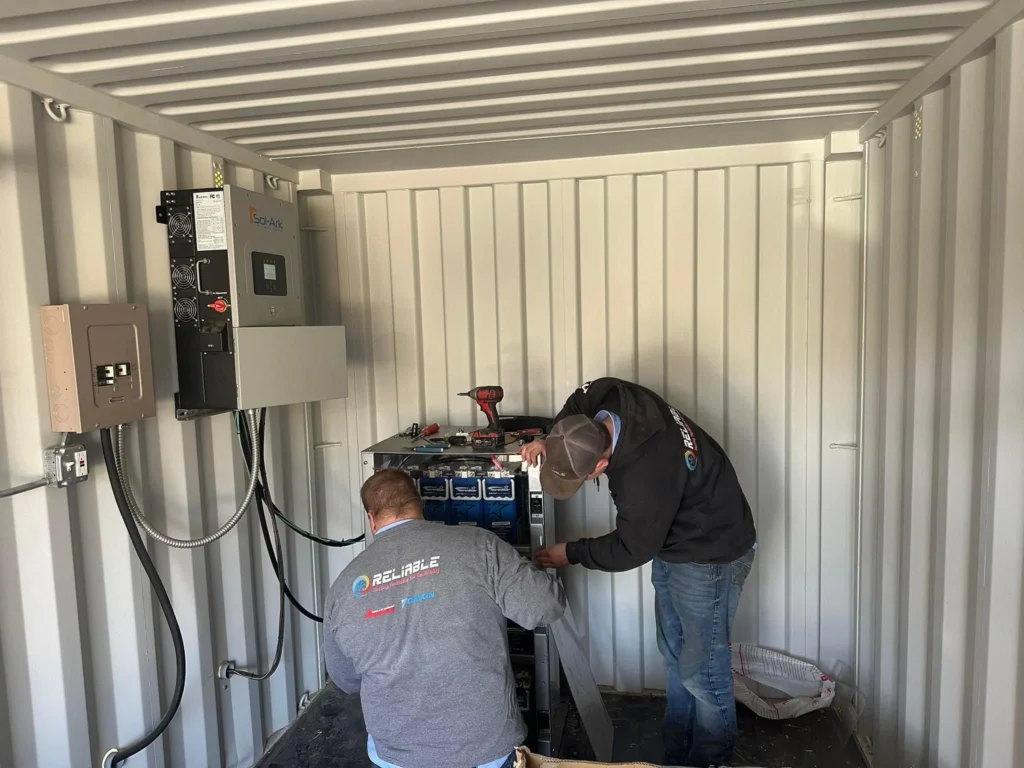 Why Use Energy Storage Systems?
With affordable technology, you can use a battery energy storage system to hold onto power for future use. Adding an energy storage system to your solar power system helps you avoid the higher rates charged by utility companies during peak hours. Energy Storage benefits households and properties that use electric vehicles, and charging them is more cost-effective when energy is stored in this way.
Storage tanks are incredibly beneficial for structures with solar panels as their renewable and natural energy source is not accessible 24/7. An energy storage system will save you money by providing power during peak hours when your utility company charges more.
Opting for an energy storage solution comes with multiple benefits, including:
Save Money: It lessens the amount you spend on energy bills each month.
Leverage Your Solar Power: Battery storage is a great way to save up solar power so you can use it later.
Avoid Rate Increases: A battery can help you keep your electricity rates low.
Improved Monitoring: Solar Power and a Battery Storage System work together to provide an enhanced energy tracking level.
Help the Environment: The more green, renewable energy you can harness from the sun, the better it is for the planet and your building.
We will help you choose the best system and install the equipment. We will make sure your needs and budget are met. Our solar and energy storage solutions are fully integrated, which will help lead to a better future for your home or business.
Contact Reliable Today For
Energy Storage Systems In Hays,

Ellis, Plainville, KS, And Surrounding Areas