Furnace Replacement In Hays,

Ellis, Plainville, KS, And

Surrounding Areas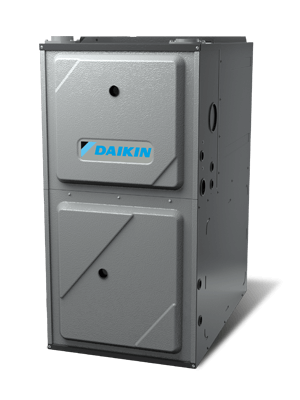 Is your furnace getting old? If so, it may be time to start thinking about replacement. At Reliable, we will install a new furnace to get you comfortable indoors again.
Reliable has provided exceptional heating and air conditioning services to homeowners in Hays, Ellis, Plainville, Kansas, and other surrounding areas for over 20 years. Contact us today!
You need a new furnace. Now what?
If you've learned it's time to replace your furnace, give Reliable a call. We will walk you through the decisions in choosing the right one. If a new furnace wasn't on your radar and is now a surprise expense, do not worry. Reliable has financing options to help make that furnace purchase more affordable. Call us today for furnace replacement.
Benefits of a Furnace Replacement
We understand that a new furnace is a significant investment. But we also know it's essential to maintain your home. A new furnace will not only keep your home warm and comfortable, but it will also help you save money on your energy bills.
A new furnace will use less energy to heat your home than your old one. Technology has changed dramatically in the last few years, with federal energy mandates designating AFUE ratings. AFUE stands for Annual Fuel Utilization Efficiency. It measures how efficiently a furnace converts fuel to heat. The higher the AFUE rating your furnace has, the more money you will save on your monthly energy bills.
Don't wait!
More problems could arise if the weather is freezing and your old furnace isn't working. Pipes can freeze and break. Don't wait until you have additional problems; address your faulty furnace replacement decision today.
Need more peace of mind? A new furnace comes with a parts and labor warranty. This means that if anything goes wrong with your new furnace or the installation, you're covered.
How to Choose a Furnace Replacement
When ready for a furnace replacement, the first step is choosing the right one for your home. The size of your home, the climate you live in, and your energy needs will all play a role in determining which furnace is right for you.
Our team will advise you on which type is best for your home. Matching the outdoor unit with the appropriate indoor (furnace) is key. The experts at Reliable can be sure to do that.
Once we know the type of unit you want, we will install the new furnace and properly dispose of the old unit.
Smart Savings
Our professionals will inform you if your new furnace purchase is eligible for tax credits via the Inflation Reduction Act!
Need financing to make the purchase a little easier? Reliable in Hays, Ellis, Plainville, Kansas and other surrounding areas is the right company to call. Ask them about financing programs that are acceptable to you.
Make a Smart Decision
If your old furnace is not cutting it and you are tired of spending money on an appliance you can no longer rely on, contact Reliable today. Let us help you when you're ready to invest in an upgrade.
For immediate service, please call or text our office at (785) 621-4925.
Contact Us Today For
Furnace Replacement In Hays,

Ellis, Plainville, KS, And Surrounding Areas